Welcome to the new Worth County website!
posted on 6/25/18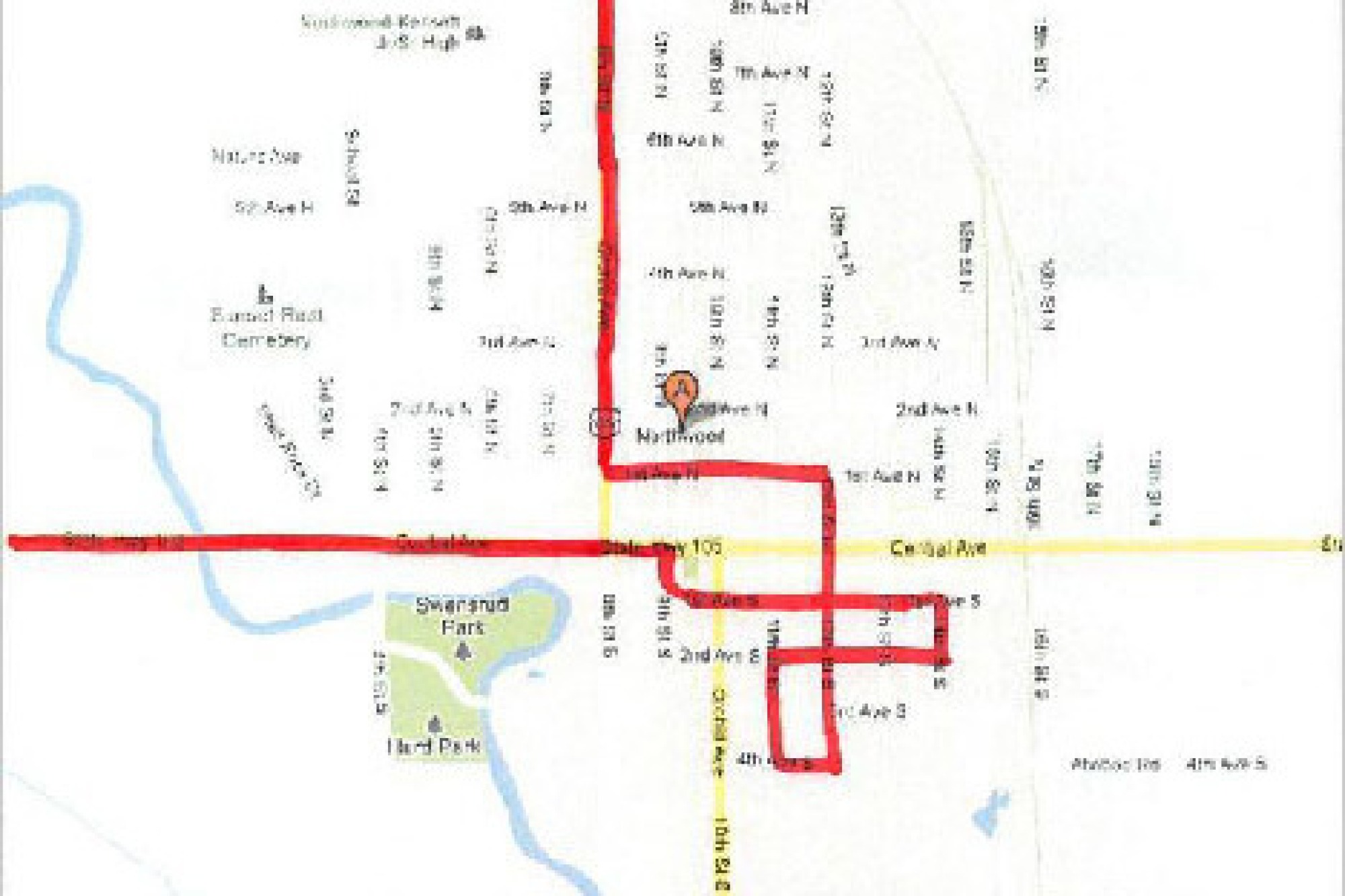 On 06-24-2018 at approximately 2120 hours the Worth County Sheriff's Office assisted the Freeborn County Sheriff's Office, Albert Lea Police Department, and Iowa State Patrol in a high speed pursuit which originated in Albert Lea. The suspect vehicle lead law enforcement southbound on Interstate 35, eastbound on Highway 105 to Northwood. Once the pursuit entered Northwood the suspect vehicle drove down many residential streets and then left town Northbound on Hwy 65 into Minnesota. Below is a notification released earlier today on the Worth County Sheriff's Office Facebook Page.
Attention residents of Northwood:
The Worth County Sheriff's Office is asking for your assistance. Late last night (6-24-18) there was a high speed chase that passed through Northwood. Attached is a map of the route the vehicle took. We are asking if you live along this route to keep an eye out for anything suspicious (firearm, drugs, ect) and to contact the Worth County Sheriff's Office immediately at 641-324-2481. We ask that you DO NOT touch any items found, call the office IMMEDIATELY.
More News
posted 7/12/22 · Board of Supervisors
posted 7/5/22 · Board of Supervisors
New State Law for Off-Road and All-Terrain Vehicles
posted 6/22/22 · Sheriff
posted 4/1/22 · Recorder
Put your boat back in the water and put more fun in your life. Getting on the water is safe and easy, with plenty of public access ramps at waterways near you. The water is waiting — all that's missing is you and your boat. Renew your registration today.
posted 3/9/22 · Planning and Zoning
A letter to inform the public of the intent by the Zoning Commission to recommend that the County Board of Supervisors extend the current Zoning Ordinance to apply to the unincorporated areas of all the townships in the county, versus just the three townships currently under zoning (Hartland, Brookfield, and Danville).