Worth County was established in 1851, became organized as an effective entity in 1858, and was named in honor of major general William J. Worth, who served in the Mexican War.
Worth County is situated in the northern tier of counties within north central Iowa. It is bounded by Winnebago on the west; by Mitchell County on the east; by Cerro Gordo County on the south, and by Freeborn County, Minnesota on the north. It is comprised of congressional townships 98, 99, and 100 north of ranges 19, 20, 21 and 22 West. The townships along the northern border are fractional so that the extent from north to south is only seventeen (17) miles, the extent from east to west is twenty-four (24) miles.
County History
Written by the Worth County Historical Society
In 1857 the Worth County seat was established at Bristol, a thriving frontier town in Bristol township, which then was the largest settlement in the county but has since passed out of existence. In 1863, by resolution of the board of supervisors, the county seat was moved to Northwood. The first official home was in a little stone structure situated in the north part of town at the cost of $3.00 per month. In 1865 the board ordered a new courthouse to be built. Completed in 1866 it was 22x32 feet and two stories high. In 1907 it was removed and converted into a residence where it is still lived in today. In 1880 a county seat contest was initiated, which was finally decided by the voters in favor of Northwood. A red brick two story building was erected to the east of the old courthouse. This building was later used as a high school, then a public library and is now the current home of the Worth County Historical Society. The current courthouse was built in 1893. Along with being enlarged in 1938 it was remodeled or altered in 1938, 1980's, and 1990's.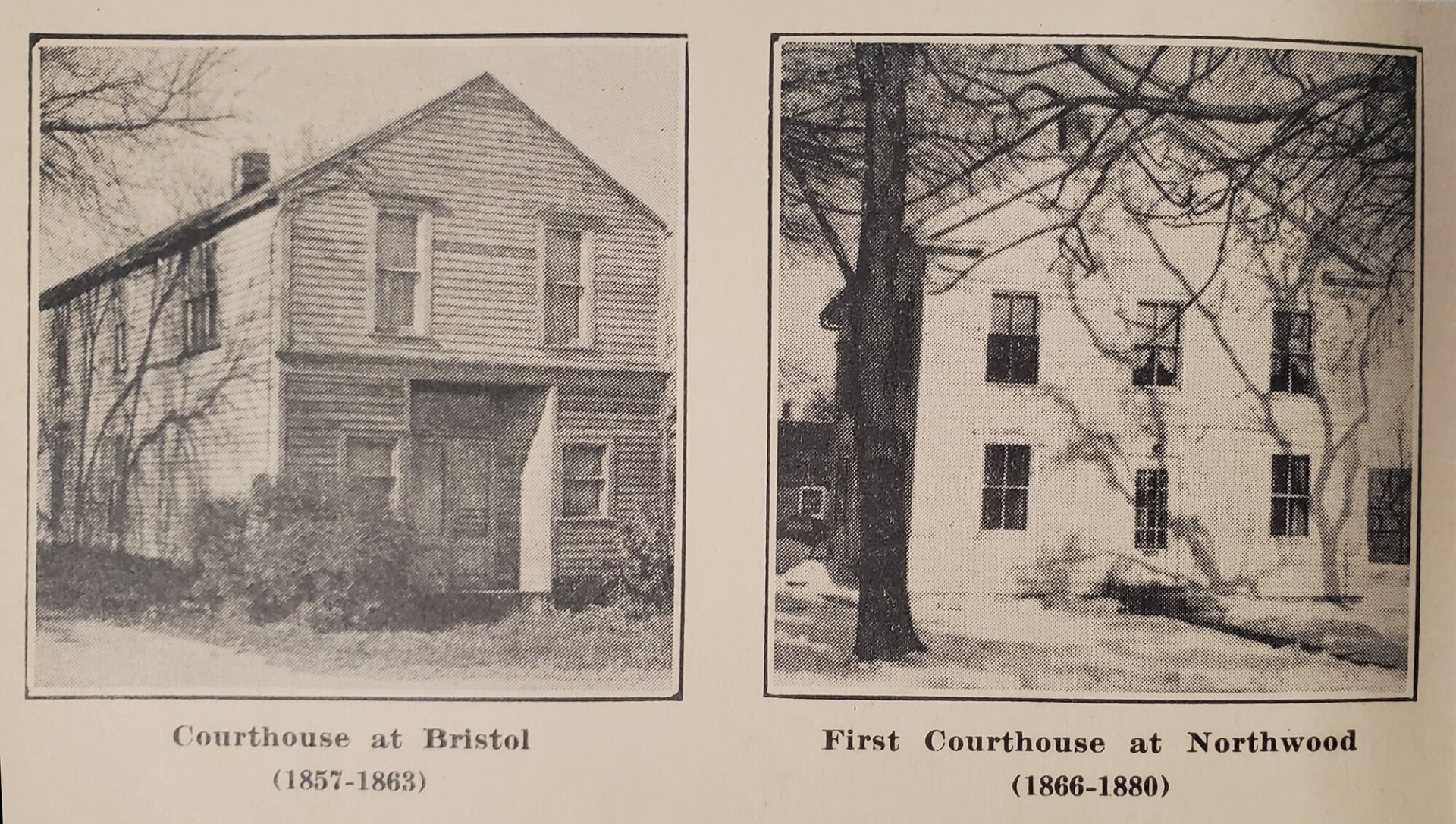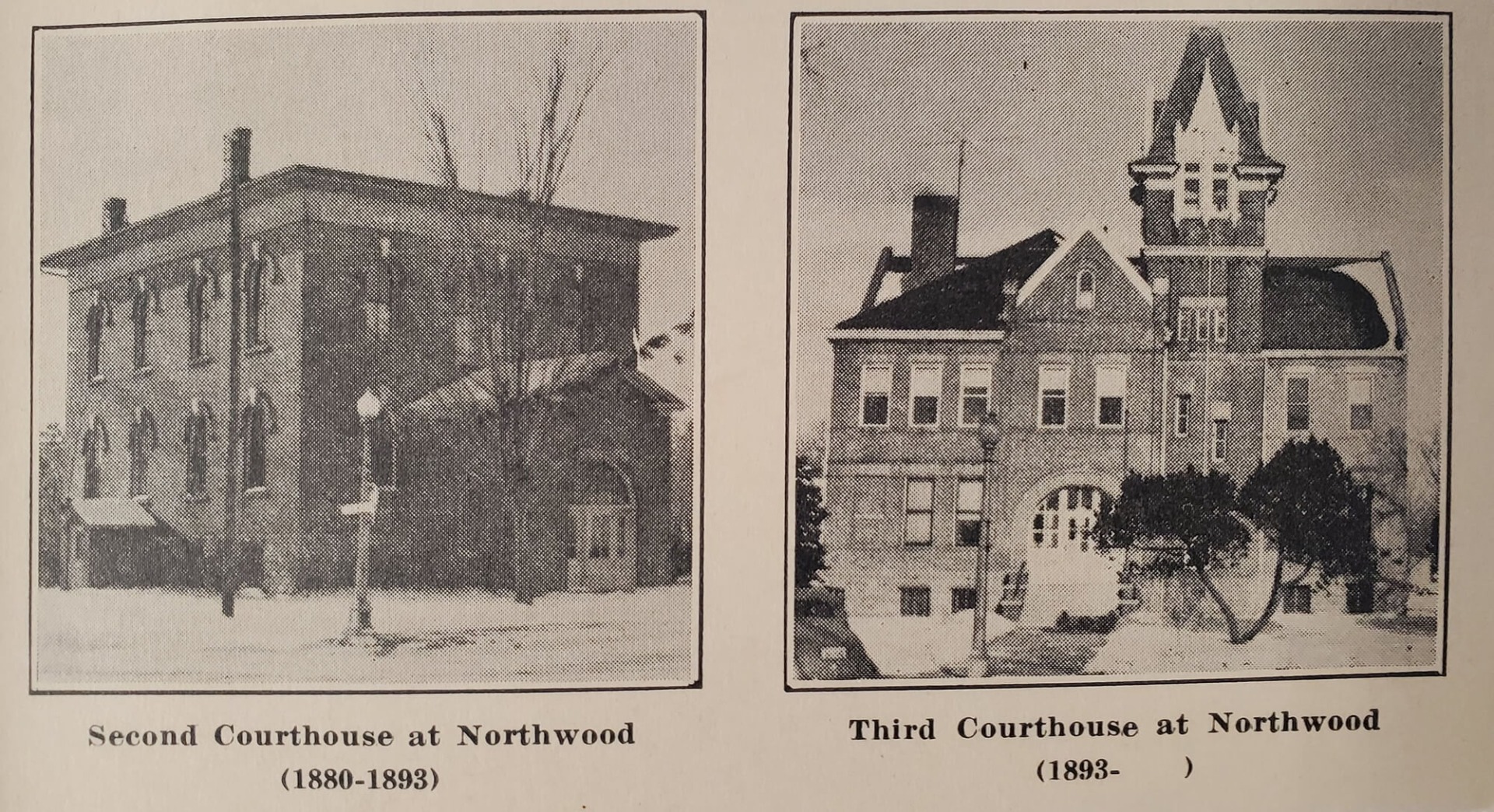 Photos courtesy of the Worth County Historical Society