Welcome to the new Worth County website!
Highway 105/Thrush Avenue Two Vehicle Accident
posted on 12/29/17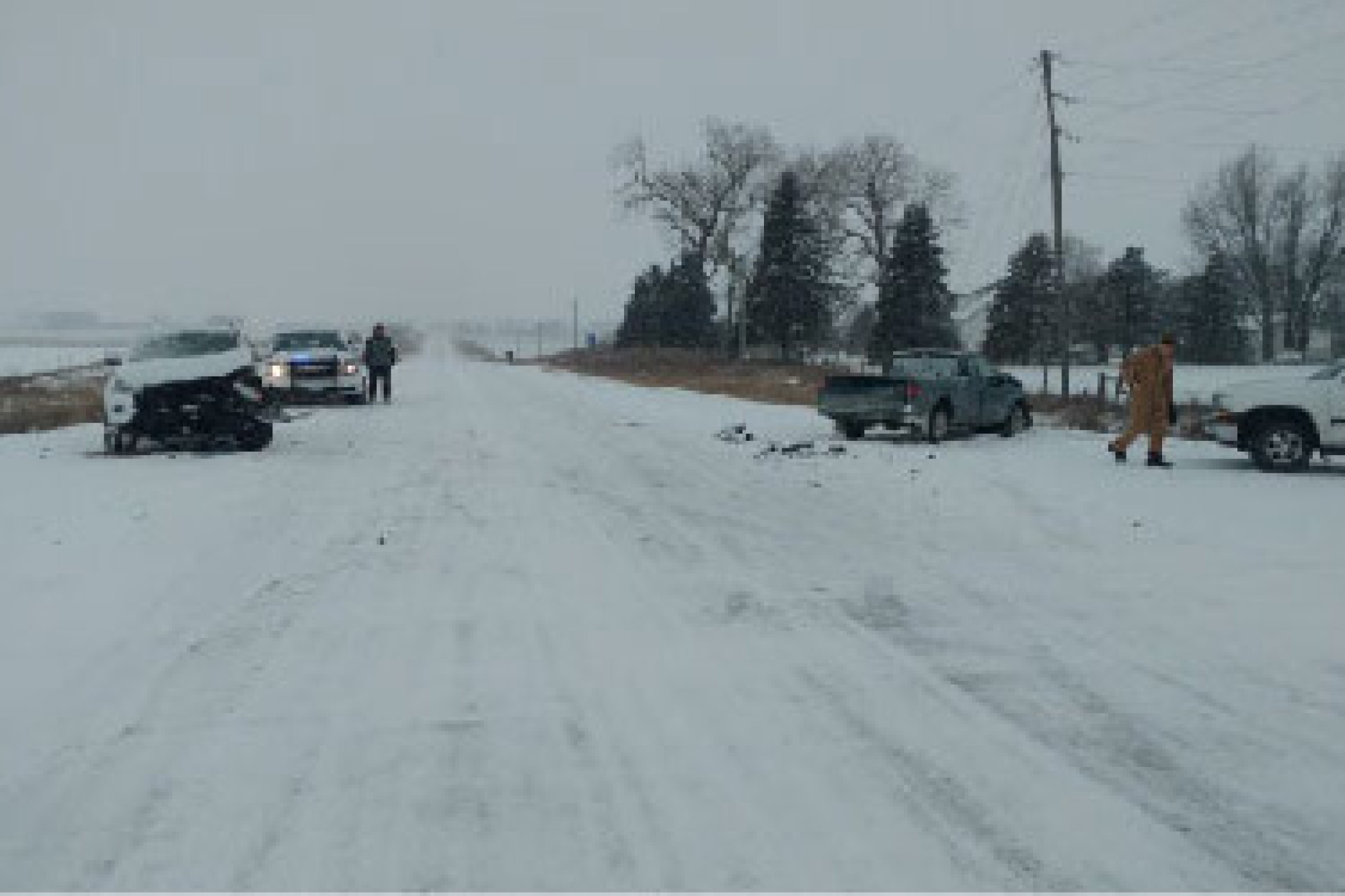 On December 29th 2017 at 1:02 p.m. the Worth County Sheriff's Office received a 911 call of a 2 vehicle car accident at the intersection of Highway 105 and Thrush Ave. When Deputies arrived on scene it was determined through the investigation that Cindy Seabright the driver of a White 2015 Jeep SUV traveling eastbound on Highway 105 was stopped making a left turn onto Thrush Ave. Seabright was waiting for a vehicle traveling west to pass through the intersection when she made her left hand turn. Seabright didn't see a second vehicle which was being driven by Benjamin Boerjan a Green 1996 Chevy truck behind the first car because of the snow cloud the first car was kicking up due to the recent snow fall. There were only minor injuries reported at the time of the accident. Seabright was cited for failing to yield upon left turn. All subjects are innocent until proven guilty in a court of law.
More News
posted 7/12/22 · Board of Supervisors
posted 7/5/22 · Board of Supervisors
New State Law for Off-Road and All-Terrain Vehicles
posted 6/22/22 · Sheriff
posted 4/1/22 · Recorder
Put your boat back in the water and put more fun in your life. Getting on the water is safe and easy, with plenty of public access ramps at waterways near you. The water is waiting — all that's missing is you and your boat. Renew your registration today.
posted 3/9/22 · Planning and Zoning
A letter to inform the public of the intent by the Zoning Commission to recommend that the County Board of Supervisors extend the current Zoning Ordinance to apply to the unincorporated areas of all the townships in the county, versus just the three townships currently under zoning (Hartland, Brookfield, and Danville).