Worth County Hazard Mitigation Plan Update Public Update
posted on 9/12/23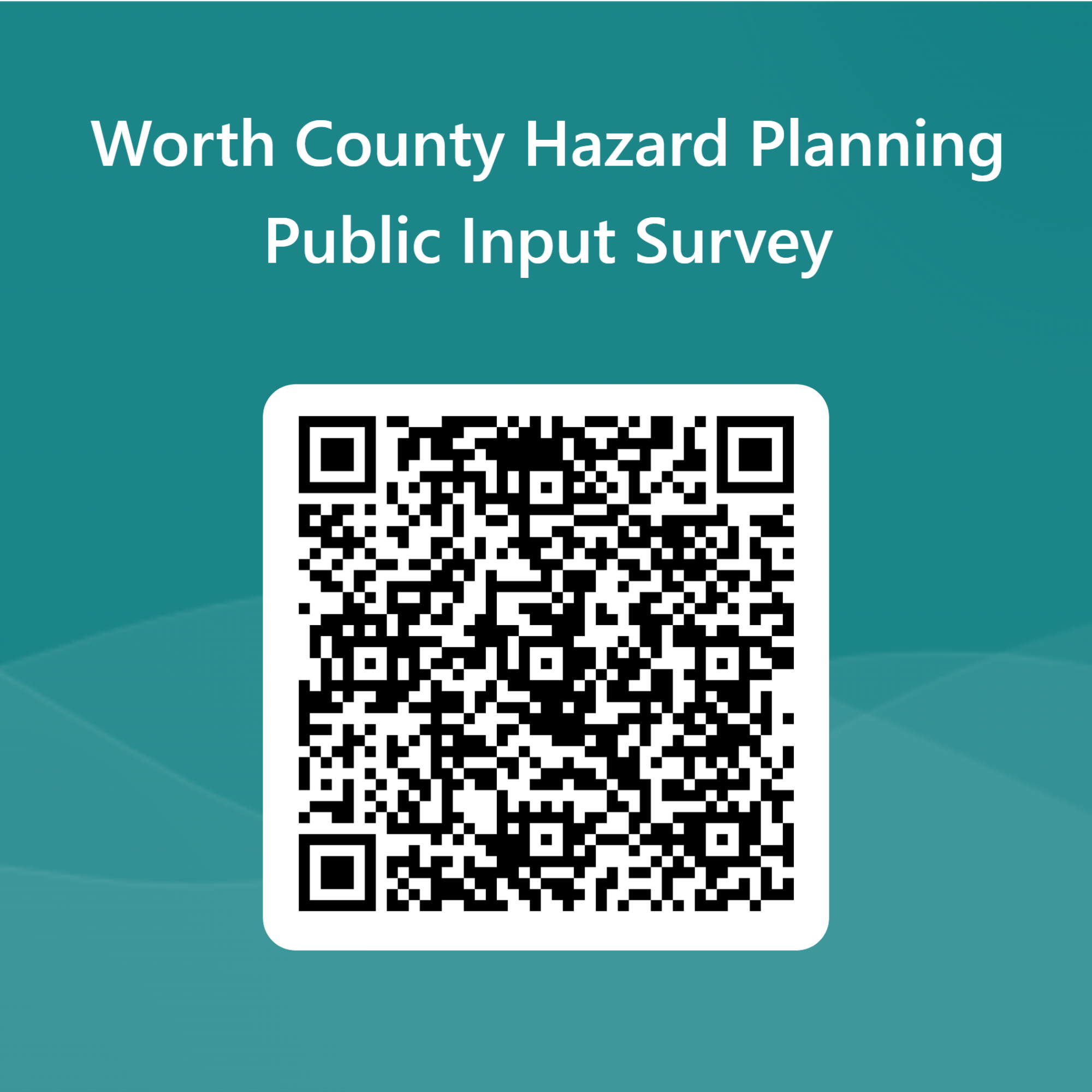 Worth County is updating its Hazard Mitigation Plan in cooperation with the Cities of Fertile, Grafton, Hanlontown, Joice, Kensett, Manly, and Northwood, as well as the County's public school districts.

The Hazard Mitigation Plan analyzes the County's vulnerabilities to natural and human-caused hazards, and identifies mitigation actions the County can take to minimize property damage and reduce the loss of life by lessening the impacts of disasters. It is updated every 5 years in accordance with the federal Disaster Mitigation Act of 2000.

The purpose of this survey is to collect information from the public and stakeholders to better understand the vulnerabilities within the County, as well as solicit input on needs to best mitigate, or reduce, the impacts of hazards before they occur. The survey should take approximately 4 minutes to complete, and is open until October 8th. You can access the survey here https://forms.office.com/e/EGs8ehb5yc or via the QC code below. Thank you for your input.
More News
posted 9/21/23 · Recorder
posted 9/12/23 · Emergency Management
We need your input!
posted 9/5/23 · Emergency Management
Effective at 12pm Sept 5th 2023 Worth County is under an open burning ban until further notice.
posted 8/28/23 · Recorder
NEW REQUIREMENT FOR DEER HARVEST REPORT - ANTLER BEAM LENGTH
posted 4/13/23 · Recorder